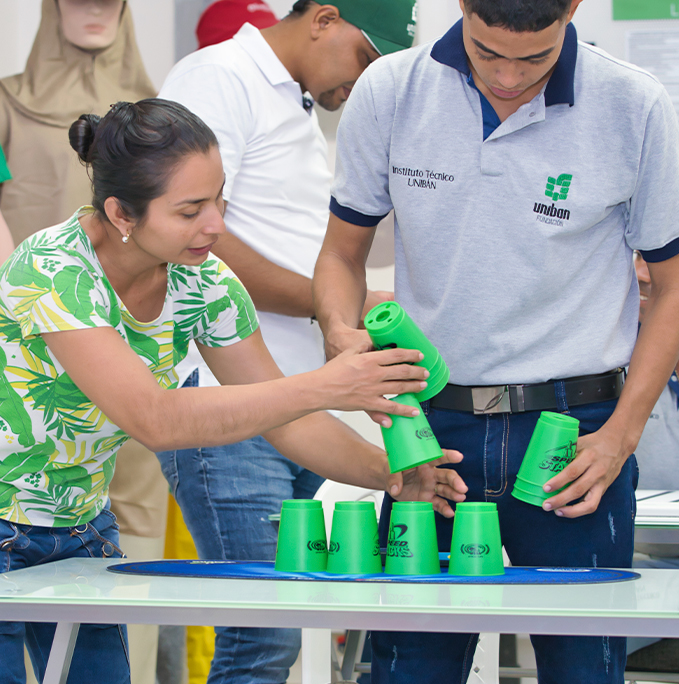 The Banana and Plantain Skills Center is an alliance between Unibán Fundación and Comfama that begins in 2019 in order to contribute to the well-being and progress of workers and companies in the sector.
Training and retraining operators and field supervisors of banana and plantain companies, reducing their levels of accidents at work and improving productivity rates in the cultivation, harvest and post-harvest of products is the great challenge.
Under the premise of learning by doing, through the recognition and enhancement of fine, gross and cognitive skills of the participants and by addressing their personal purposes, the Center seeks to train and provide comprehensive support to the unemployed, workers and companies committed to the progress and well-being of the Urabá region.